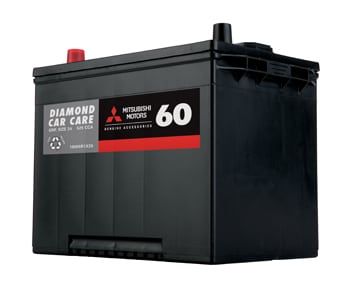 Brrr...it's cold outside. OK, so not so much today, but it sure has been on other days this winter!

What can we New Englanders expect! After all, the Patriots will battle the Denver Broncos this weekend in the AFC Championship game—a sign that it's the latter half of January, and that we're thick into the cold weather months.
Westboro Mitsubishi doesn't want to see you stuck in your driveway, your work parking lot, outside the mall, or on the side of the road on account of a dead car battery.
Read on for signs that it may be time to replace your vehicle's battery.
First up: Your lights dim when the vehicle idles and seem to get brighter as you push on the gas pedal.
Second: When you try and start the vehicle, it takes awhile for the ignition to "wake up."
Third: The car battery is several years old--three as a general rule.
If any of the above are true for you, it could be time to replace your car battery. Keep in mind that you may get by with a jump if your battery is particularly sluggish during an extreme weather snap, but why take that chance?
Book a service appointment with Westboro Mitsubishi today to have your new car battery installed. We can perform a battery and charging system test for FREE plus you'll get $10 off a quality genuine Mitsubishi battery (installed with coupon).
We are conveniently located on Route 9 East in Westboro and are easily accessible from other major roads, such as Route 495 and the Mass Pike.