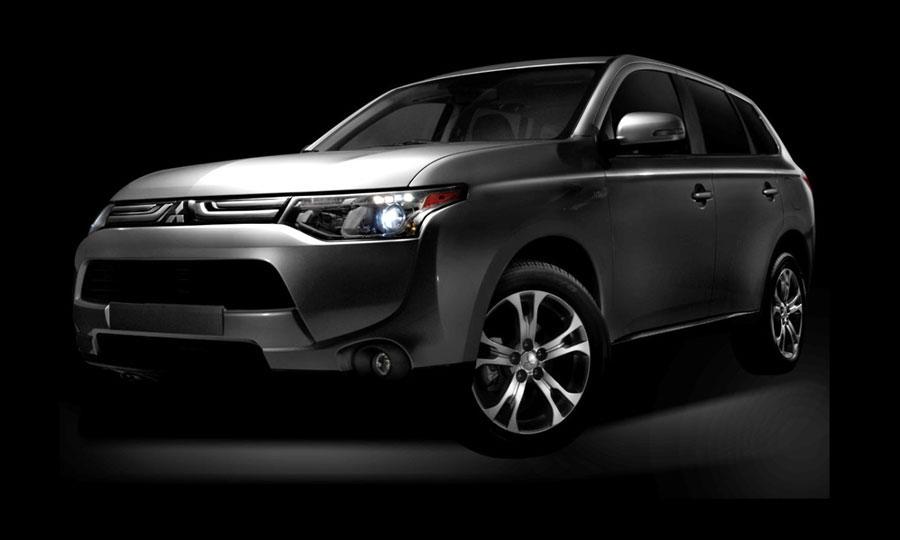 New and expectant parents who own a Mitsubishi Outlander have a new reason to celebrate! Their Mitsubishi Outlanders are a top safety pick, according to the Insurance Institute of Highway Safety (IIHS).
According to an IIHS press release, the Outlander, dubbed a small SUV, earned the "IIHS TOP SAFETY PICK+ award for good performance in the small overlap front, moderate overlap front, side, rollover and rear crash evaluations."
The newly redesigned Outlander is just one of two small SUVs "to earn a good rating in the small overlap front test," IIHS noted. In addition to performing very well in the small overlap front test, the Outlander features improved rollover protection, which earned it "a good rating for roof strength," it explained. IIHS added that the 2014 model's roof withstood force equal to five times the vehicle's weight in a crash test.
The Mitsubishi Outlander isn't a stranger to a top safety pick award. In 2013, the Outlander Sport earned the "IIHS TOP SAFETY PICK+" IIHS also explained.
Right now, Mitsubishi is running a new "First Ride" campaign to educate new parents in particular about the safety benefits of owning and operating an Outlander. "Every day, thousands of newborns … around the nation leave hospitals in infant car seats and head home for the first, most important time," said Jessica Robinson, Engineer, Vehicle Verification and Testing at Mitsubishi Motors R&D of America, Inc. "However, most people don't realize that 73 percent of all child safety seats are not installed or used properly nor do they consider the safety of the actual car driving them home."
Check out the Mitsubishi Outlander for your first and subsequent rides! The Outlander comes with an optional radar-based forward collision mitigation (FCM) accident/impact reduction technology–which includes audio and visual warnings for you as the driver and it can initiate automatic braking as necessary, too.
The affordable price tag is another great reason to be sold on a Mitsubishi Outlander. While you can't put any price on safety, we're pleased to report that the Outlander is a modestly priced family vehicle, with a starting price of around $25,000. Plus, with seating for seven and many standard safety features, such as hill start assist, 7 air bars, active stability control (ASC) with traction control logic (TCL) and a reinforced impact safety evolution (RISE) energy-absorbing body/chassis, you'll be traveling on budget, safely and stylishly. Other safety features in the 2014 Mitsubishi Outlander include lane departure warning (LDW), adaptive cruise control (ACC) and forward collision mitigation (FCM).
Plus, right now through June 2, 2014, you can earn up to a $1,500 rebate or enjoy 0% APR financing for 60 months on a new Outlander. Check out our great deals on new 2014 Mitsubishi Outlanders and other brand-new Mitsubishis, like the 2014 Lancer Evolution, the 2014 Lancer GT, the 2014 Outlander Sport ES and much, much more. And, stop by Westboro Mitsubishi to test drive a brand-new 2014 Outlander with your family today!